EZ-AS Preventative Maintenance Software
EZ-AS, is a Preventative Maintenance Software System that has been designed to simplify and streamline the maintenance operations process.
DGH has earned a solid reputation for onsite preventative & scheduled maintenance, equipment upgrades, and project works.
In line with this, DGH recently developed the app to streamline, ensure consistency, ensure accuracy and monitor Quality Assurance activities across the business.
The app digitises our current forms and adds additional functionality to complement our current forms by mandating that the information captured is captured on the job, with the completed form distributed to the appropriate parties. The app has the ability to add additional content to the forms, not possible with pen and paper options. These include GPS location, photos, signatures, sketches to name a few.
The app is currently in use in our workshops and on our Regional Council Maintenance Contracts.
DGH have recently completed maintenance plans for all treatment plants for a local council. From those plans, we have developed and implemented a preventative maintenance software system, the EZ-AS. The EZ-AS is specifically designed for your requirements.
This system will help you with the following:
Asset Tracking
Budgeting
Compliance
Create and Manage Work Orders
Inventory Control
Manage all Equipment Data
Preventative Maintenance Plans
Purchasing – Purchase Orders
Record Keeping
Workflows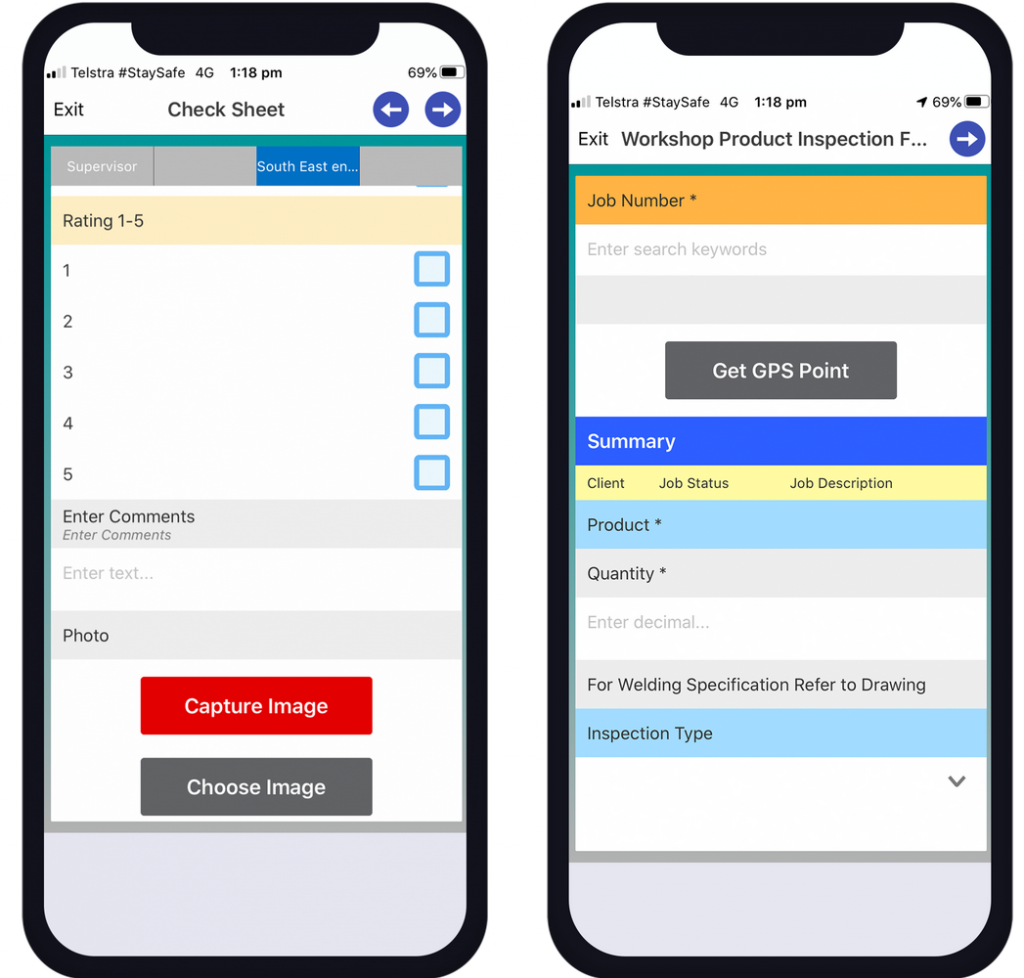 EZ-AS APP BENEFITS
As plants have maintenance personnel doing multiple tasks and several responsibilities. Relying on memory, rough notes and spreadsheets can make their job even harder. And the seemingly not so important preventative Maintenance checks can slip through the cracks, and could cause costly downtime.
No facility can afford downtime. EZ-AS will help keep your asset operating at peak efficiency. Maintenance personnel's time is not best spent on activities that can be automated.
EZ-AS APP BENEFITS
The benefits of using the EZ-AS include, but not limited to:
App configured to the Client requirements
Analysis of real maintenance costs
Elimination of paperwork
Enhanced availability
Increased safety and efficiency
Management of parts and materials
Planned maintenance schedules
Reduced equipment downtime
Reduced repair and maintenance costs
Regulatory compliance
Standardised preventative maintenance inspections
Even with this short list of benefits, maintenance personnel will quickly see how much of a positive impact EZ-AS could have on their maintenance checks.
With the addition of this app, it further reinforces DGH's commitment to being a leader in the asset maintenance, engineering and fabrication spaces.
Asset Management
Development and set up of Maintenance Plans
Development and set up Inspection check sheets
Maintenance App configured to the Client requirements
Streamlined cost effective maintenance systems
Maintenance reporting systems configured to the Clients requirements
PREVENTATIVE & SCHEDULED MAINTENANCE
Skilled and experienced personnel
Quality management
All Preventative & Scheduled maintenance requirements
Condition assessments
Service reporting
Pump servicing and overhauls