A remarkable achievement stands as a testament to unwavering commitment – DGH's Hay Point Coal Terminal Plumbing & Carpentry Maintenance Crews, under the guidance of Dale Harrex, have achieved an impressive milestone of 3,000 consecutive days without a recordable injury on-site.
John Ryland (HSE Manager) and Dale Harrex (HPCT Site Manager) were proud presenters at the Resource Industry Network August Briefing, receiving praise from the wider resource industry for this exceptional achievement.
Commenting on the event, John Ryland said,
"We received very positive comments from audience members…. they were blown away with the 3000 days injury-free, they said that sort of safety performance is unheard of these days."
This accomplishment signifies not only a milestone but also showcases our unwavering dedication to safety.
Safety, as our number one corporate value, guides our actions. Our goal of achieving zero harm to individuals, equipment, and the environment remains resolute, and we extend our gratitude to our dedicated staff for embodying these essential values.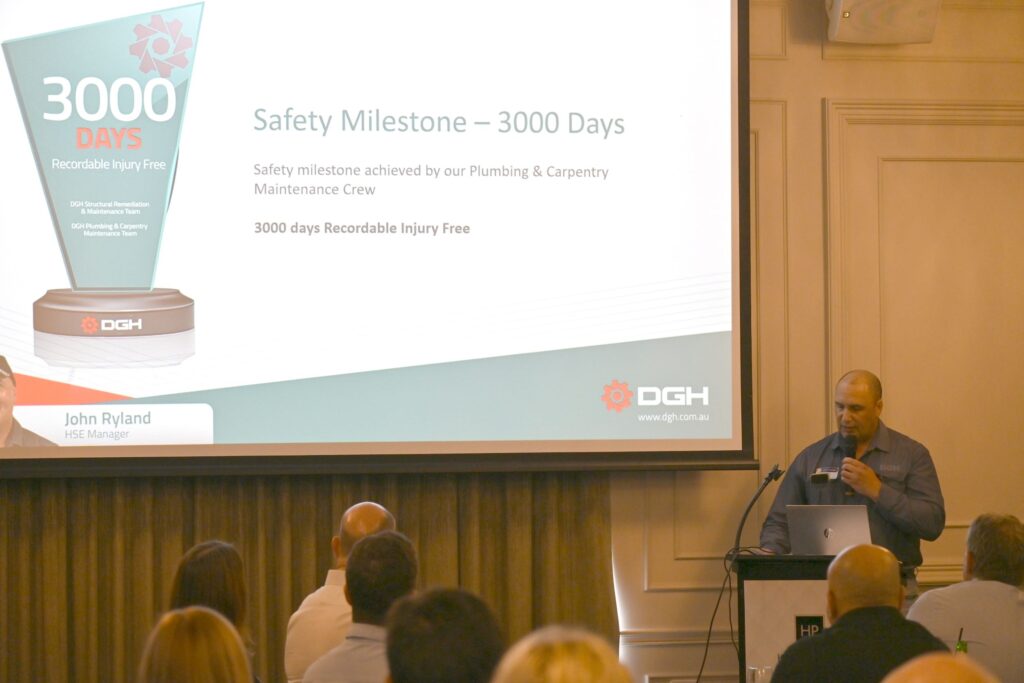 "We received very positive comments from audience members…. they were blown away with the 3000 days injury-free, they said that sort of safety performance is unheard of these days."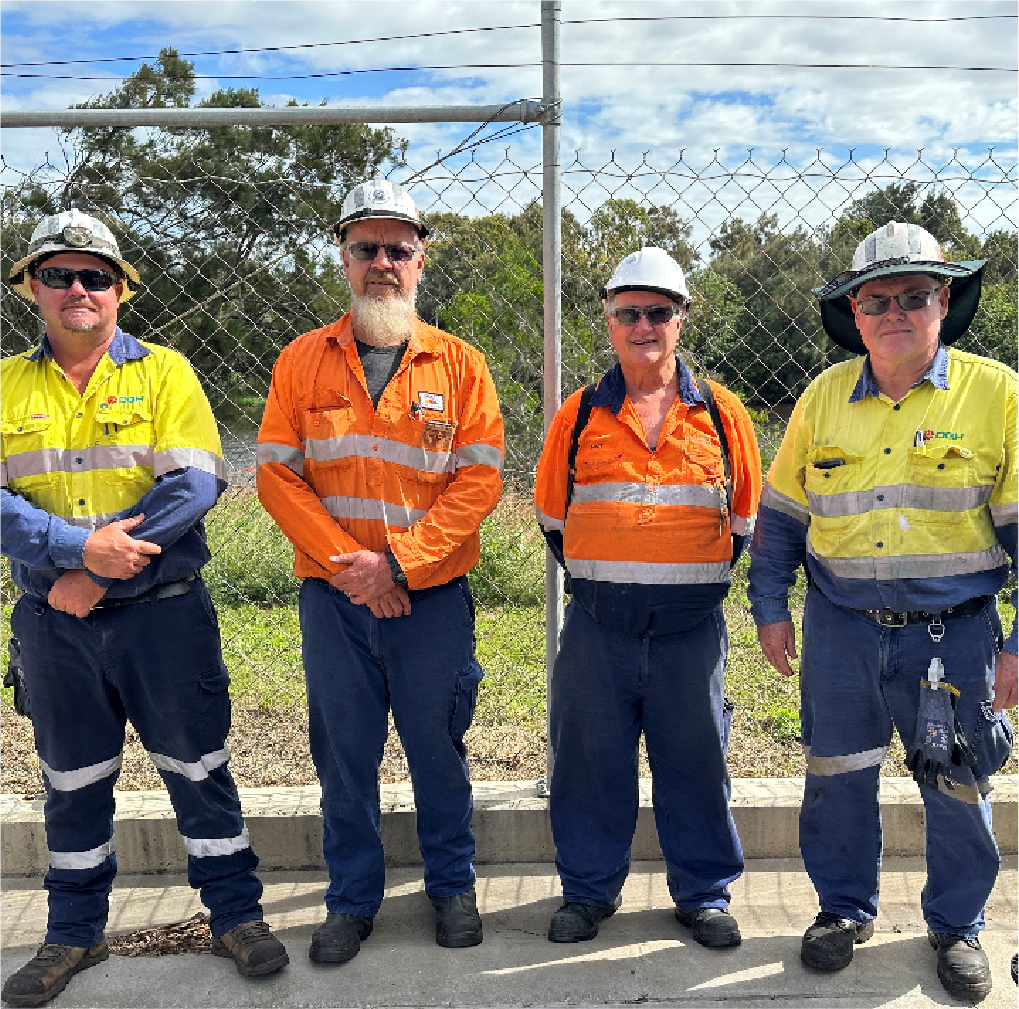 DGH Plumbers A Crew & Gauge Water Treatment Technician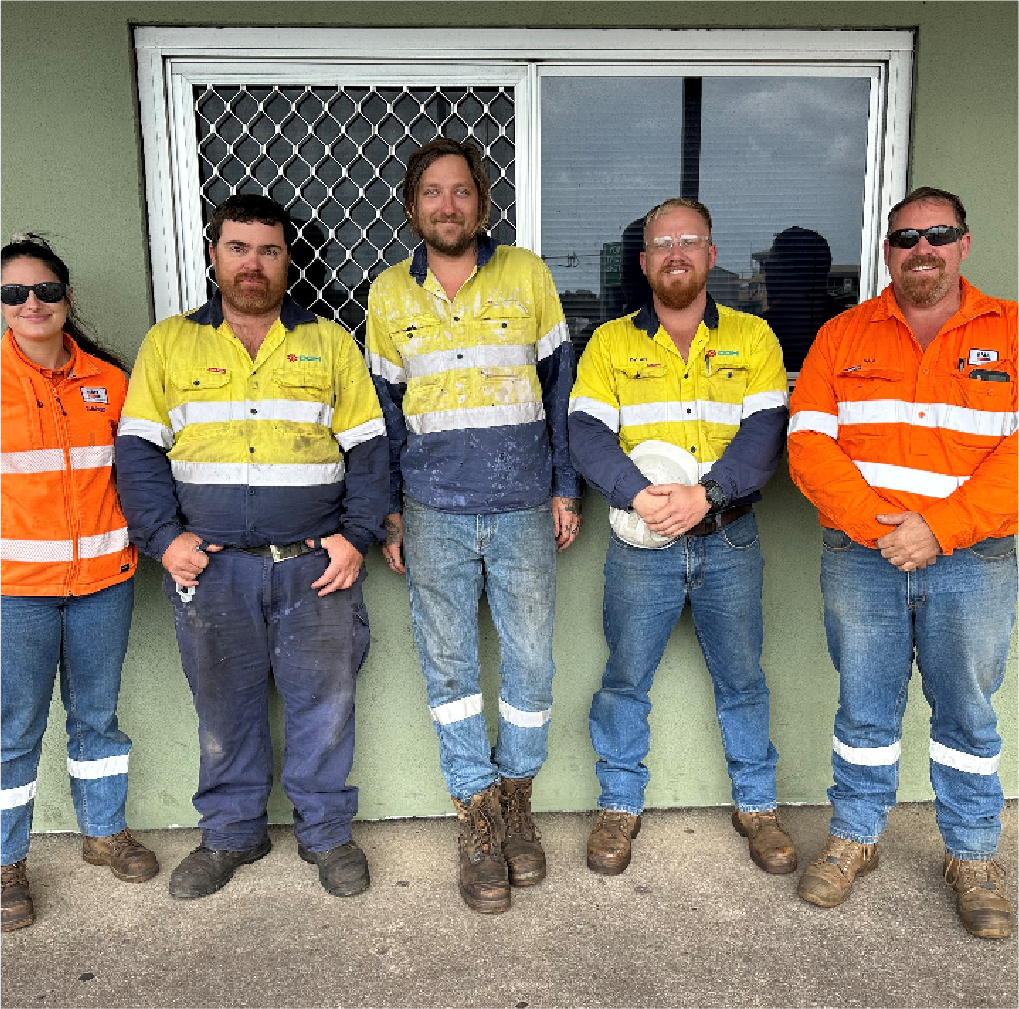 DGH Plumbers B Crew & Site Manager Dale Harrex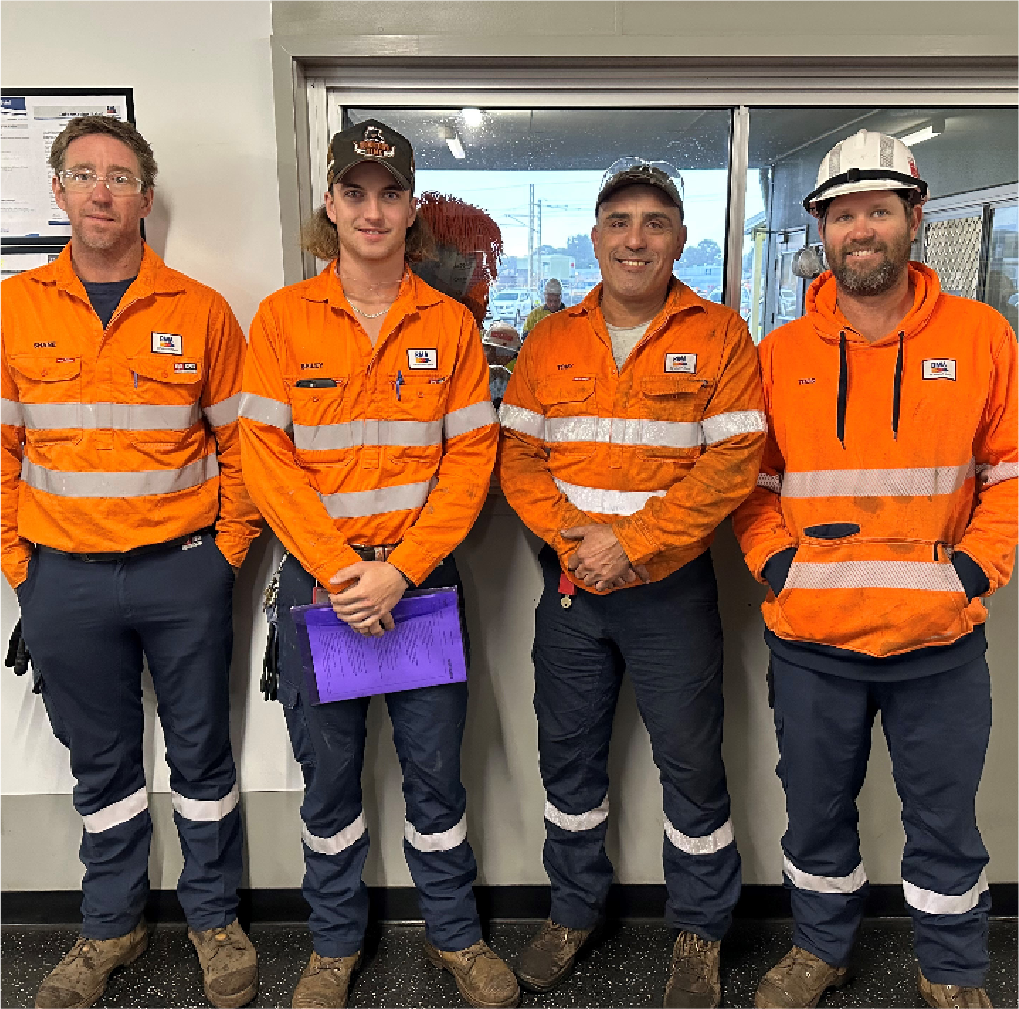 DGH Carpentry Maintenance Crew